The British royal family has been through a lot recently; the death of Prince Philip, the departure of Prince Harry and Megan Markle, the rumors, and the tabloids.
The royals have been receiving more than their fair share of attention lately but this is not the topic for today; it is the $81.26 million crown jewel that was donned by none other than Kate Middleton herself.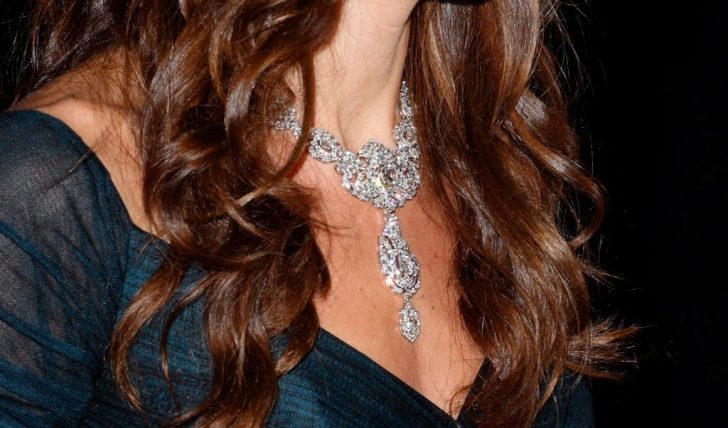 The royal family has quite the collection of jewels in terms of tiaras, engagement rings, necklaces, and even brooches. However, the question is what makes this crown jewel so much more important and why is it ranked as the most expensive jewel? Well, if you are interested in getting a sneak peek into the gorgeous crown jewel then keep on reading.
The Origins Of This Jewel
When the British empire took over the subcontinent, they did a lot more than just trade spices to the west. They helped themselves to get their hands on the riches that the subcontinent had to offer. From exquisite ensembles to jaw-dropping jewels; some were taken while others were gifted to the royal family. The jewel in question was one of the gifts that the Queen had received at her wedding with Prince Philip by the Nizam of Hyderabad in 1947. According to the jewelry box, this gifted necklace is estimated to be around $81.26 million!
The Nizam of Hyderabad allowed Cartier to let the Queen design it in whichever way she wanted. She ended up leaving with a necklace and a floral tiara, which can be taken apart and used as brooches as well. The necklace has graced Kate Middleton's outfits ever since she became a part of the royal family.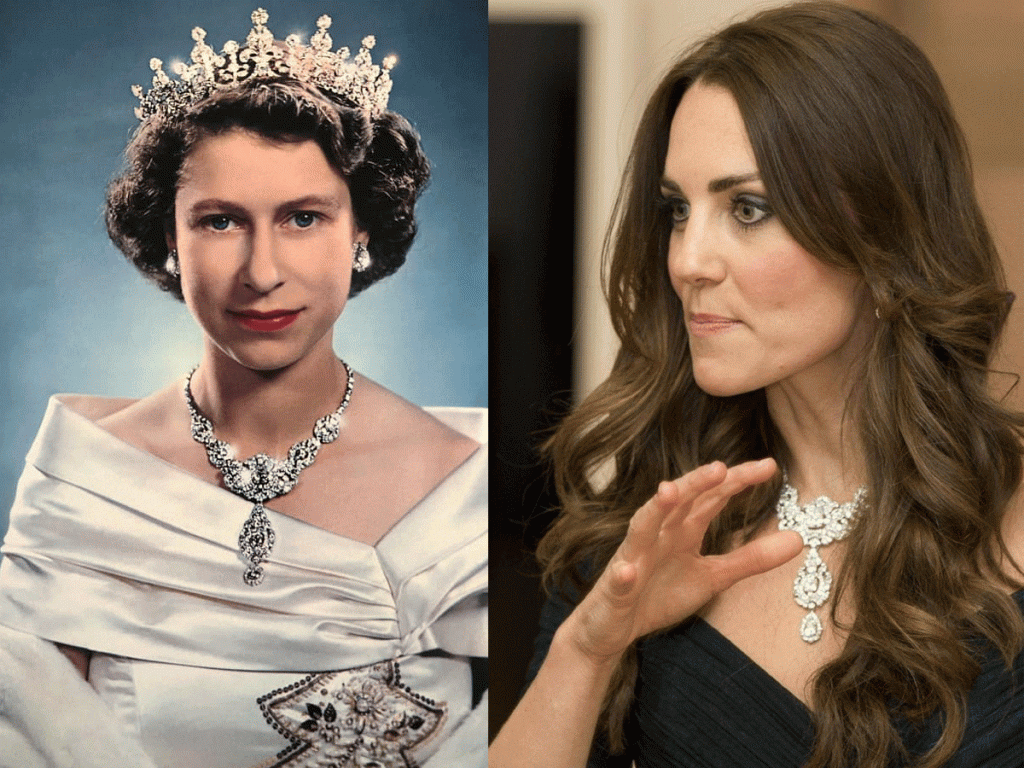 A Lot More Than Estimated
Charlotte White, the head of design at 77 Diamonds, spoke with Express.co.uk and shed light on Kate Middleton's jewelry pieces, especially the necklace we're talking about. She mentioned how the Duchess of Cambridge has quite impeccable choices when it comes to her jewelry, which is why it has created a separate fan base on its own. There's no denying that Kate Middleton has worn some of the most expensive and beautiful jewels from the royal collection but she always has a soft corner for natural diamonds.
White also mentioned that Kate has worn the necklace before and is a wonderful piece of jewelry. Just the pendant section of the necklace has 13 emerald-cut diamonds. According to Charlotte, the necklace is worth a lot more than it has been estimated and it would take 1,718 years of hard work for an average London citizen to afford something like this!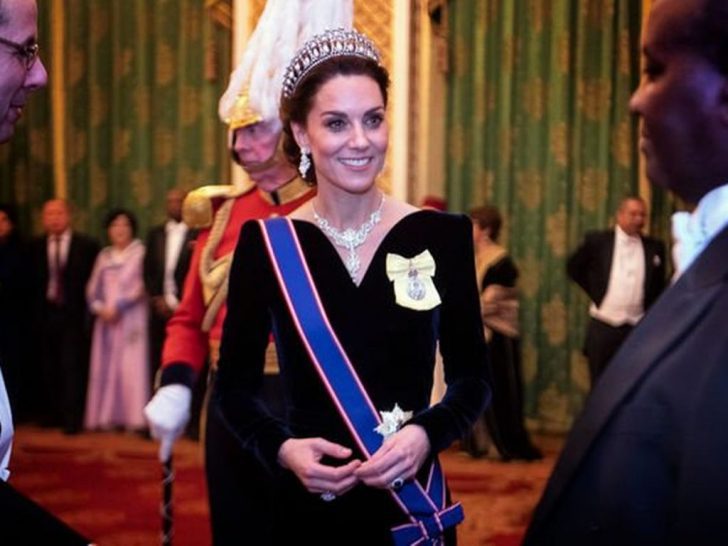 The necklace has been worn by the Queen and as well as the Duchess but you get to be the judge of who wore it best.