When North Korea's leader, Kim Jong-un, embarks on a journey abroad, the world's watchful eyes turn to a seemingly ordinary green train. In late 2023, as he traveled to Russia to meet President Vladimir Putin, Kim Jong-un again chose the rails for his voyage. But his train isn't your typical locomotive–it's a fascinating blend of power, luxury, and secrecy.
The Iconic Green Train
The signature green train is a telltale sign of Kim Jong-un's international excursions. It's a bulletproof marvel that the leader and his predecessors relied upon for safe travels to destinations like China, Russia, and the former Soviet Union.
The train became a preferred mode of transportation because Kim's family lacked confidence in their country's aging fleet of Soviet-era passenger jets. Despite the train's notoriety, much of its interior remains in mystery, making Kim Jong-un's latest journey a source of intrigue. However, let's delve into what we know about this remarkable mode of travel.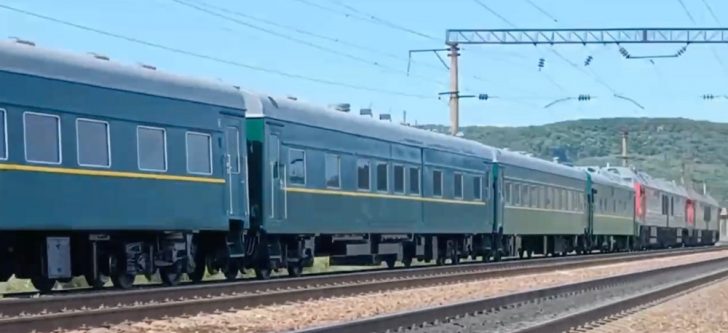 Fortress on Wheels
The train boasts at least 90 high-security carriages, according to a 2009 South Korean news report based on classified information. When Kim Jong-un embarks on a journey, three trains are typically involved: an advance security train, the leader's train, and a third carrying additional bodyguards and supplies.
Each carriage is fully bulletproof, but this added security comes at a price — they weigh thousands of pounds more than typical train cars. Consequently, these trains reach a maximum speed of 37 miles per hour.
During Kim Jong-il's reign, the advance train alone had 100 security officers who combed train stations for threats and inspected tracks for safety. Overhead, military helicopters and airplanes provided additional security. Furthermore, North Korea built 20 train stations exclusively for the leader's personal use.
A Glimpse of Luxury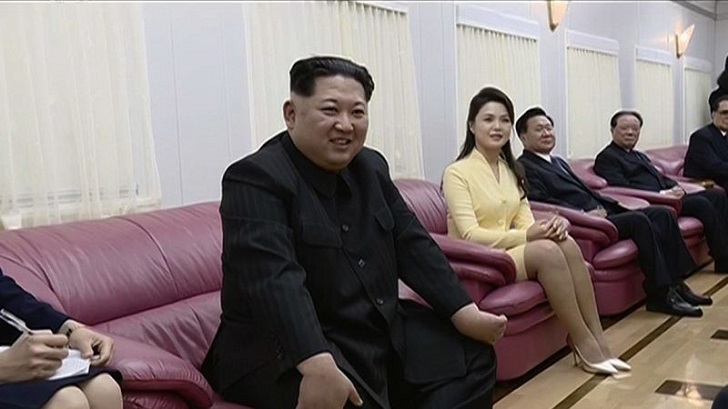 On rare occasions, North Korea's state news media offered a peek inside Kim Jong-un's train. During his 2018 visit to China, he met a senior Chinese official in a carriage adorned with plush pink sofas. In 2015, Kim Jong-un was seen in what appeared to be a conference room with a long white table.
His father, Kim Jong-il, was also filmed in a similar setting in 2011, complete with a flat-screen television and, more recently, a laptop. Kim Jong-il's office car, complete with a desk and computer, is now a museum exhibit at the Kumsusan Palace of the Sun, his mausoleum in Pyongyang.
Feasting Fit for a Leader
Kim Jong-il, rumored to fear flying, filled his train with modern communications technology and a large staff to cater to his every whim. According to Konstantin Pulikovsky, a Russian official who accompanied Kim Jong-il on a 2011 trip through Russia, the leader could order Russian, Chinese, Korean, Japanese, and French cuisine dishes.
Live lobster and other fresh delicacies were flown in as the train journeyed through Siberia, and cases of Bordeaux and Burgundy wines arrived from Paris. Kim Jong-il had a troupe of female entertainers, known as "lady conductors," serenading him in Korean and Russian to alleviate boredom.
While Kim Jong-un's onboard preferences remain a mystery, it's known that he shares his father's discerning taste, favoring Swiss cheese, Cristal Champagne, and Hennessy cognac.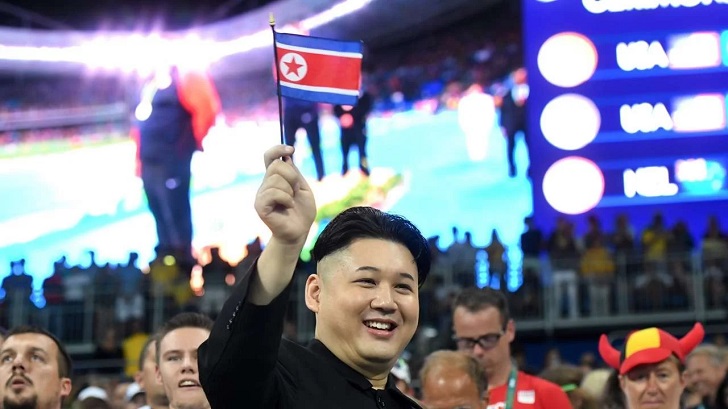 Tragedy and Controversy on the Tracks
Kim Jong-un's train hasn't always symbolised luxury and power. Tragedy struck in April 2004 when more than 160 people died in Ryongchon, near the Chinese border. Explosions result from a collision or electrical malfunction involving trains carrying combustible materials.
Initially, there were rumors of an attempt on Kim Jong-il's life, as his train had passed through the town hours earlier. Kim Jong-il's final moments were aboard his train, as he suffered a fatal heart attack in December 2011.
His son, Kim Jong-un, has visited China four times and Vietnam once, always by train except for a 2018 flight to Dalian, China. In 2019, he travelled to Russia by train to meet President Putin.