After the coronavirus pandemic devastated the travel industry, airlines are ready to start recovering now that travel restrictions have been eased up a bit.
This doesn't mean though that you can expect things to go back to the way they were before the global health crisis started.
If you have plans to fly any time soon, listen to what flight attendants have to say about how to keep yourself and everybody else safe while traveling.
Mask Wearing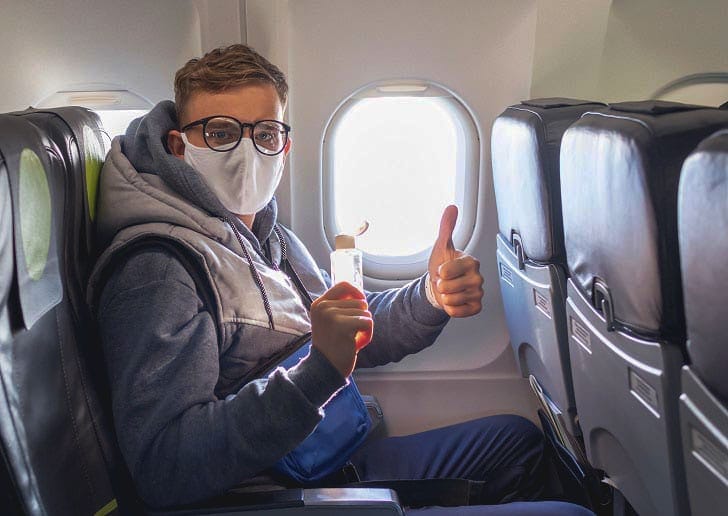 Experts have been reiterating the importance of wearing masks in public for the last couple of months. However, some flight attendants observe that there are still some flyers who refuse to wear one or take them off while inside the plane.
According to the Centers for Disease Control and Prevention (CDC), a mask should be worn to cover both your mouth and nose for it to be effective. And when it comes to traveling via air, you should have your mask on from the moment you enter an airport until you leave the one at your final destination.
Flight attendants also remind people that flyers should only remove their masks if they need to drink or eat.
Practice Proper Hygiene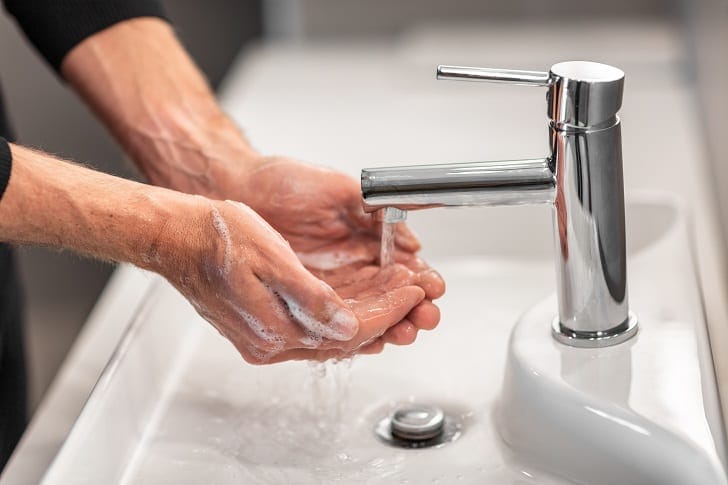 Passengers are expected to carry on their hygienic practices while they fly. However, some flight attendants observe that some flyers often do things that don't make sense, given the precautions they're already taking.
Some people tend to touch various surfaces inside the plane and then proceed to touch their face and mouth beneath their masks, which is a no-no as this is precisely how the virus that causes COVID-19 can transfer from object to person.
They also noticed how some passengers forget to wash their hands after using the toilet and end up cross-contaminating the surrounding area.
Handing over Trash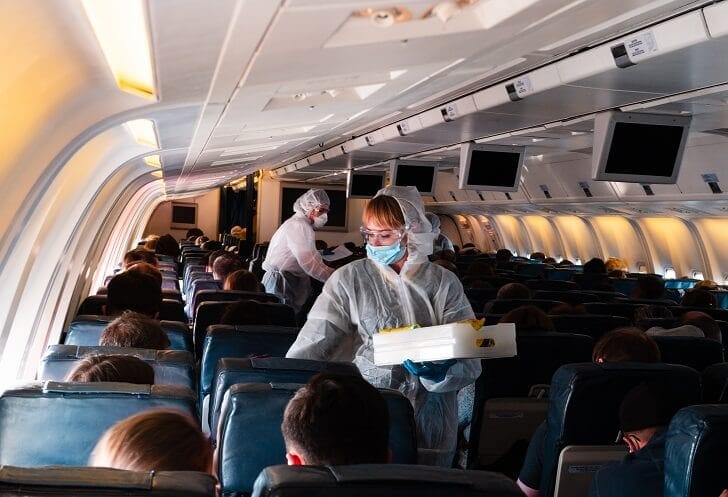 Another thing flyers should avoid while traveling is handing their trash to flight attendants. The act can be annoying as it interferes with their duties and can also be a safety hazard.
Direct contact with flight attendants increases touchpoints, which can increase the chances of spreading the virus.
Passengers are also reminded not to go to the cabin crews' kitchen area and other similar spaces. Instead of leaving your seat, flight attendants would prefer if you simply pushed the service button and wait for them to come to you for assistance.