No matter the length of the trip, whether be it a weekend beach getaway or a three-week Himalayan trek, you'll need to pack a bag, and you'll want to pack it right. There's a lot to consider when determining what to bring: the type and length of your trip, your itinerary, the weather, the size of your luggage, and any weight limits imposed by your mode of transportation. And with so many factors at play, it's easy to overpack or underpack, especially if you've waited until the last minute. With these travel packing tips, you'll be packing like a pro in no time.
Plan your outfits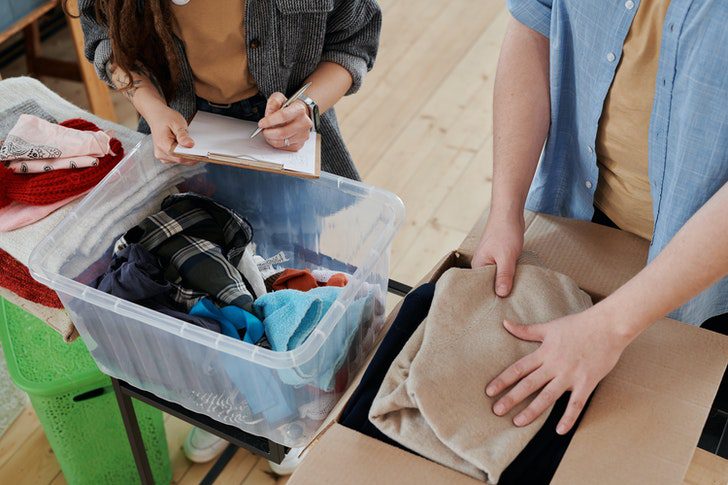 The best way to get started with packing is by always planning out your outfits for each day or occasion. Before you set foot out to begin your vacation, there are various factors that you should take into consideration which can help you plan your outfits. These include things such as how long you are going away for, where you are going to, whether the destination has any restrictions regarding clothing or whether you will be attending any occasion. The safest packing ption is to bring two tops, and two bottoms of your own choice, however both of the material should coordinate well. 
Pack pillows and blankets
Resting during travel is a great way to pass the time and gather energy for the day ahead. However in many cases you may not get a good sleep which can be frustrating and ruin the whole trip. In such cases, having a trusty lightweight blanket and pillow is a smart choice since it ensures that you can get your sleep even through freezing air conditioning or bumpy rides.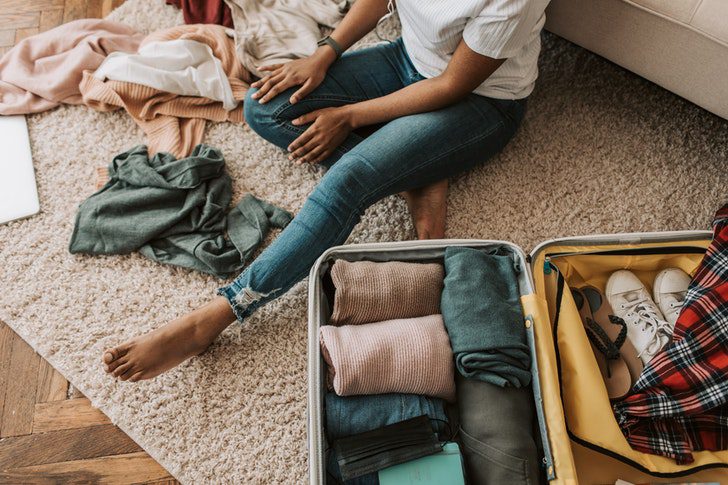 Choose your footwear carefully
Comfortable feet are happy feet. And happy feet keep you happy over cobblestone streets, rocky mountain paths and steep ancient temple stairs. It may be tempting to bring several pairs of heels, but leave those at home. We recommend taking atleast two pairs of good walking shoes, sneakers or appropriate daytime shoes along with a separate pair of casual dress shoes, ballet flats or sandals for night. Never bring a new pair and put them on for the first time on a trip, always break them in beforehand.
Choosing the right bag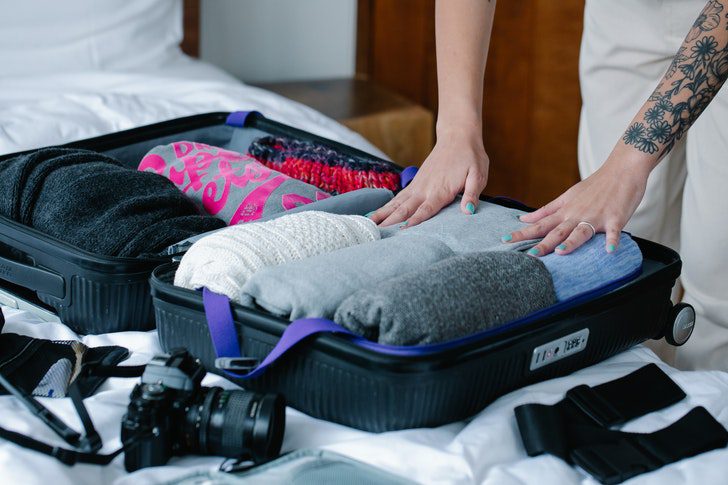 Once your suitcase is packed and ready to go, there are essentials that you'll want to have on you. Whether it's makeup, a pair of glasses, or some perfume, finding the right bag to store all your personal belongings is important. Whether you are off to a luxury resort or a quirky boutique place, all luggage is treated the same by baggage handlers, so be sure to choose carry solutions with durability in mind. Choose options for maximum comfort that are the right size for you. If this is traditional luggage on wheels, check the handle height. If you are going for a carry-on backpack, look out for padding on the hips, shoulders and back.