Man admits knifepoint Raleigh Park rape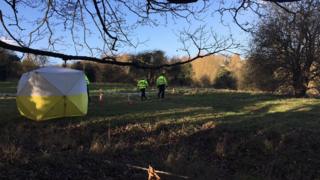 A man has admitted raping a woman at knifepoint near a university campus in Oxford.
The victim was attacked as she walked in Harcourt Hill, opposite the Oxford Brookes campus, on 10 January.
She was approached from behind and taken to Raleigh Park, where she was assaulted, Thames Valley Police said.
Mark Pearton, 44, of Cavendish Place, Eastbourne, pleaded guilty at Oxford Crown Court to rape, assault and possession of a knife in public.
He will be sentenced on 6 April.